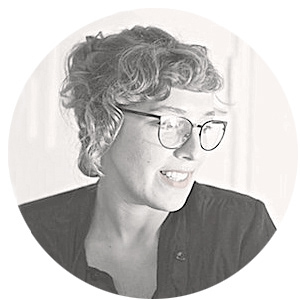 .EN
ines osório
 (porto, 1984)
Portuguese artist & creative designer based in Porto.
As visual artist my work reflect about the frontier of a sculptural dimension of Drawing as a discipline of thinking, playing with some found possibilities in the gap/links between this both fields of expression, in an attempt to communicate some contemporary -and maybe timeless- issues related with social individual, social identity/environment and related mass phenomenons.
Since 2005 I start to research in the expanded field of sculpture thinking about three-dimensional bodies in-space, considering them as a logical interdependent construction, a system inside another system, building and thinking them, inside out. Since then, my artistic interventions could walk
from Drawing to Sculpture
until Installation Art, Video Art, Performance, Set Design, among others.
Beyond the co-founding of ATELIER OCO where I have my studio, in recent years I have been focus in the functional character of objects. Since 2013, that interest has made me embrace the challenge of Furniture Design, allowing me to combine the three-dimensional formal exploration with the goal of a specific functional use.
Thereby, as a creative designer, from 2016 to 2019 I worked in the product development, creative project management, artistic direction and brand digital communication for MAMOA.
Currently, I'm developing creative work on a freelance basis.
inês osório
  (porto, 1984)
Artista e designer portuguesa, sediada no Porto. 
Enquanto artista plástica, o trabalho que tenho desenvolvido explora os limites/fronteiras da dimensão esculturórica do Desenho enquanto disciplina, jogando com algumas possibilidades encontradas nas ligações/hiatos entre estes dois campos de expressão, na tentativa de expressar algumas questões contemporâneas -e talvez intemporais- relacionadas com o indivíduo na sociedade, identidade/ambiente social e fenómenos de massa associonados.
Desde 2005, começo a pesquisar no campo expandido da escultura, pensando em corpos tridimensionais no espaço, considerando-os como uma construção lógica interdependente, um sistema dentro de outro sistema, construindo-os e pensando-os, de dentro para fora. Desde então, minhas intervenções artísticas passaram
do Desenho à Escultura
até à instalação artística, video-arte, performance, cenografia, entre outros.
Além da co-fundação do ATELIER OCO onde tenho o meu estúdio, nos últimos anos tenho concentrado particularmente no carácter funcional dos objectos, interesse que desde 2013 me fez abraçar o desafio da criação em Design de Mobiliário, permitindo-me combinar a exploração formal tridimensional com o objectivo de uma funcionalidade para uso concreto.
Assim, enquanto designer e criativa, entre 2016 a 2019 colaborei na projecção/desenvolvimento de produto, gestão e acompanhamento de projectos, direcção artística e apoio à comunicação digital da marca MAMOA.
De momento encontro-me a desenvolver trabalho criativo em regime
freelancer
.