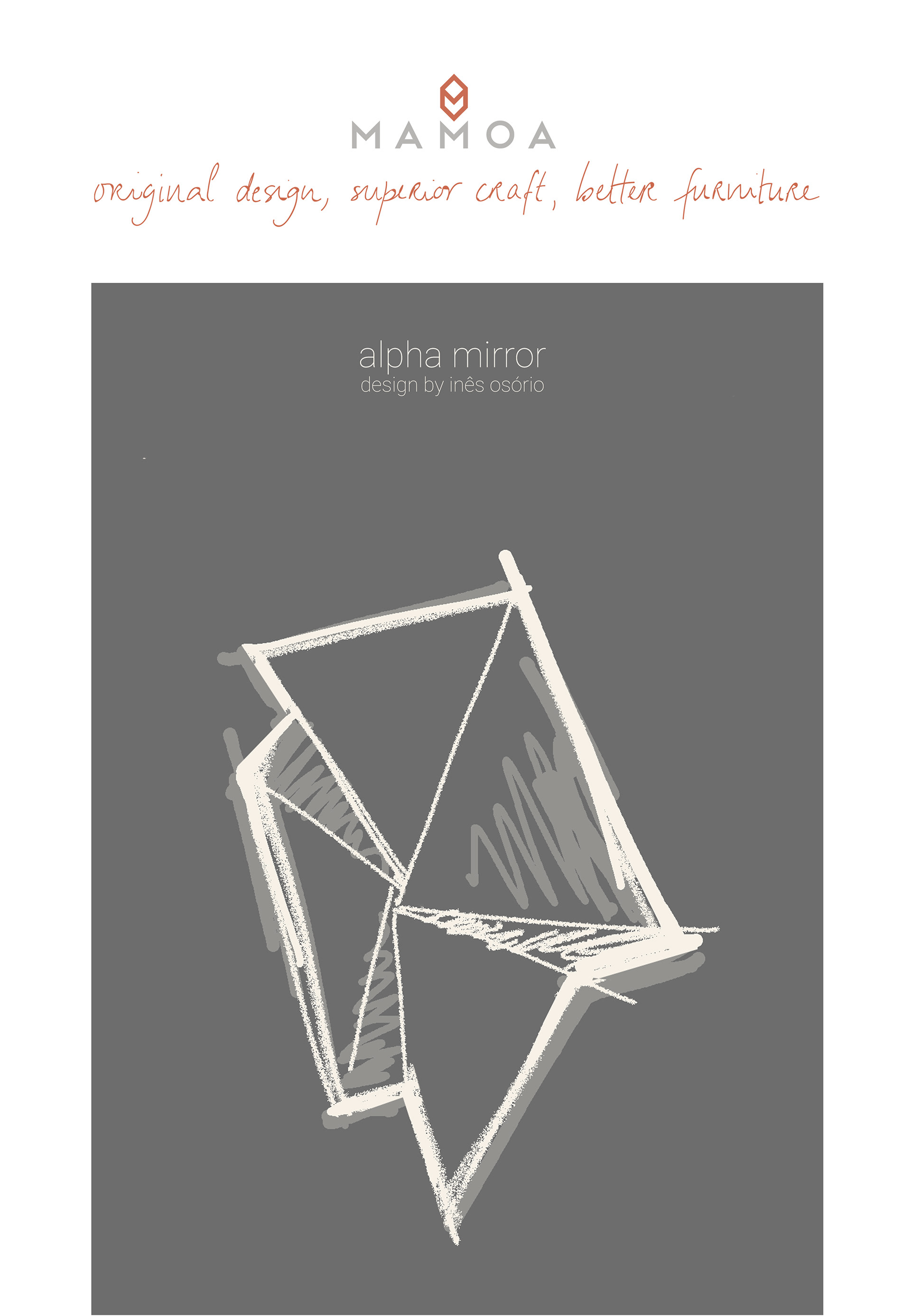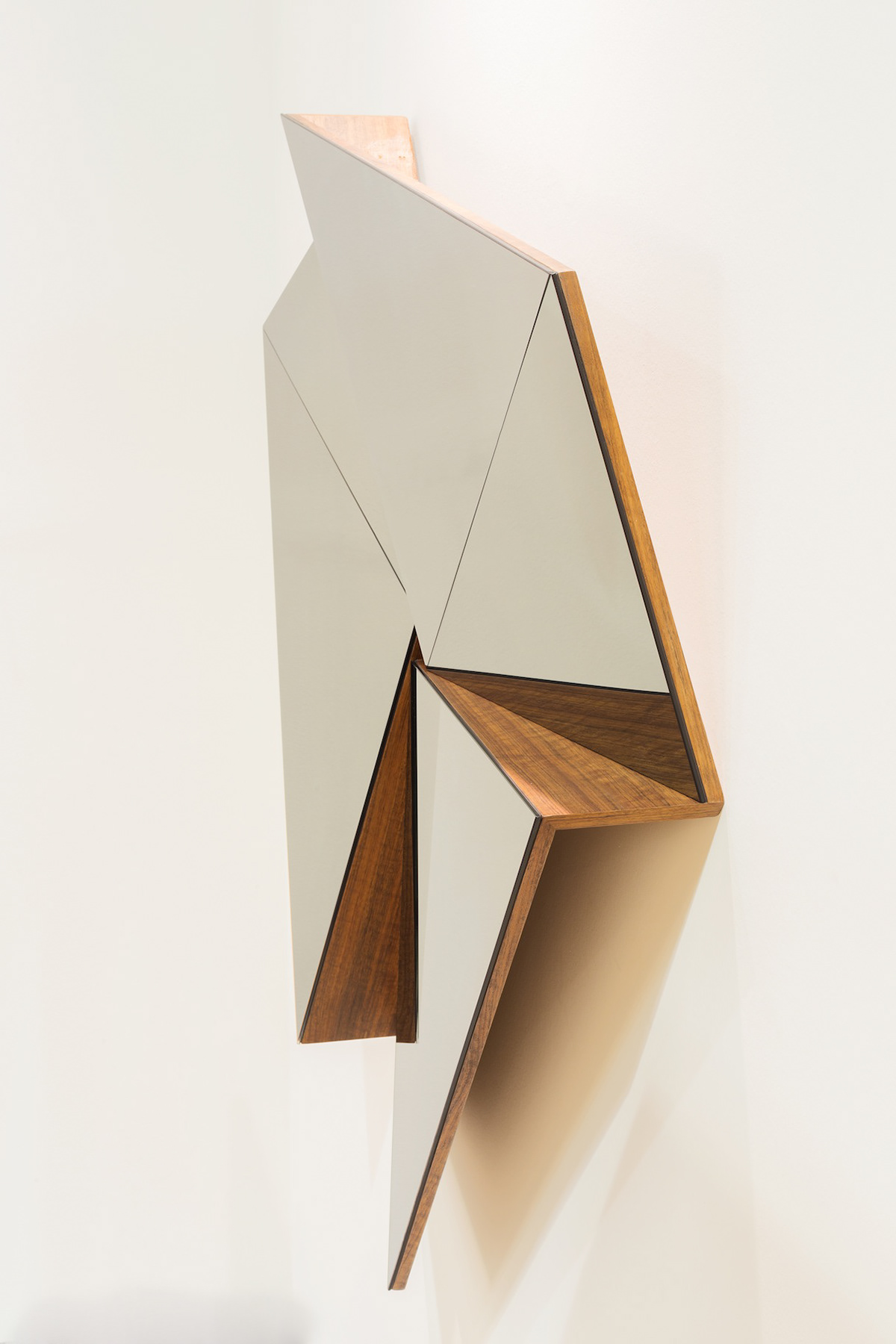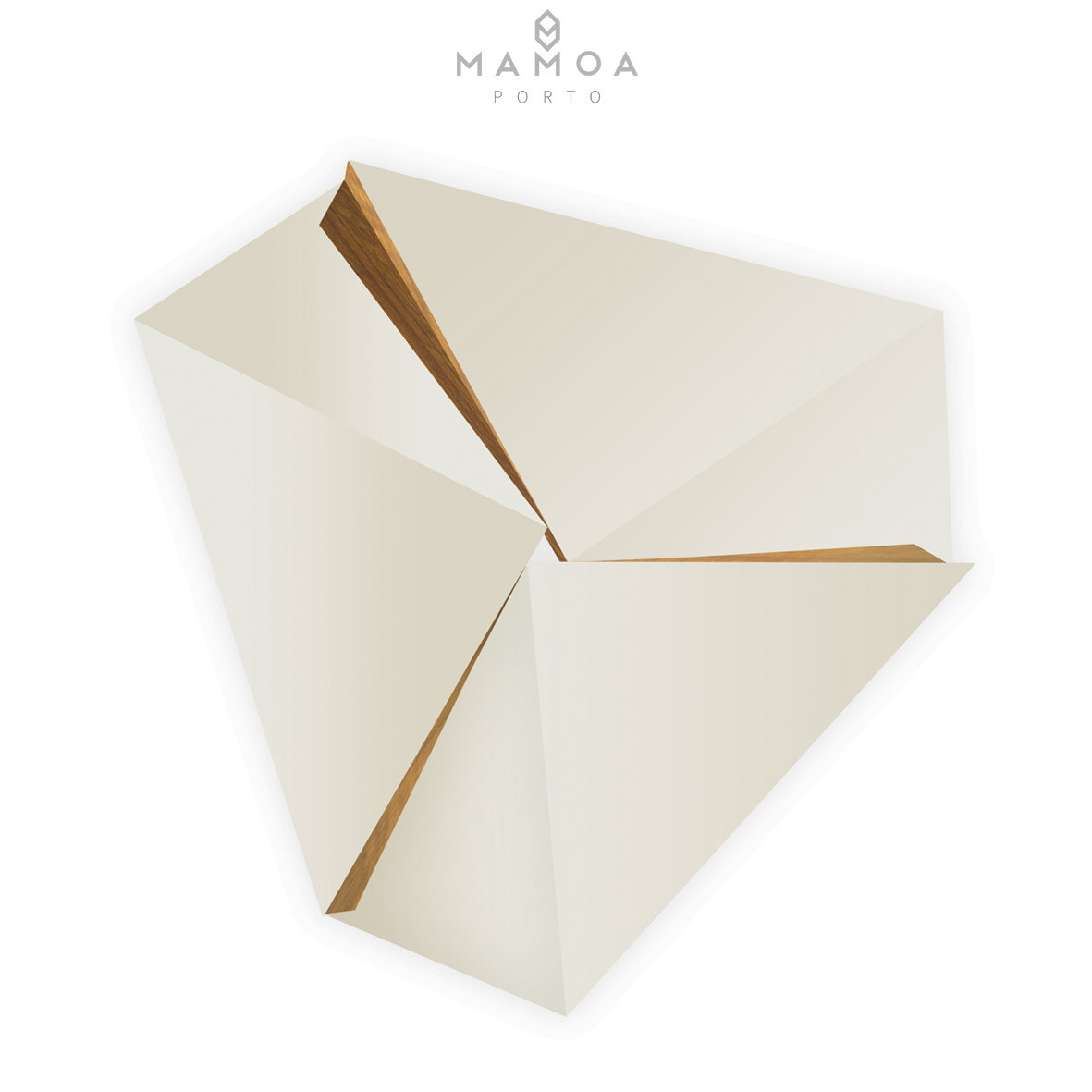 dimensions
160cm diameter
design
by
Inês Osório for MAMOAdesign
created
 2016
Designed to achieve multiple functionalities as a product:
a wall mirror while functional object, a distinctive interior sculpture and a supporting shelf. 
ALPHA is a result of a triangular structure that, when unfolds, creates a kind of origami game of mirrors that allows multiliple images and relections. When vertically suspended, its shape generates a perfect horizontal support to reserve small items in the hall zone of a residence. Constructed with materials of excellence, ALPHA is made in MDF structure finishing with Mutene wood leaf and delicated mirrored bronze glass, but can be costumized in terms of scale and finishes to better adapt to each environment.