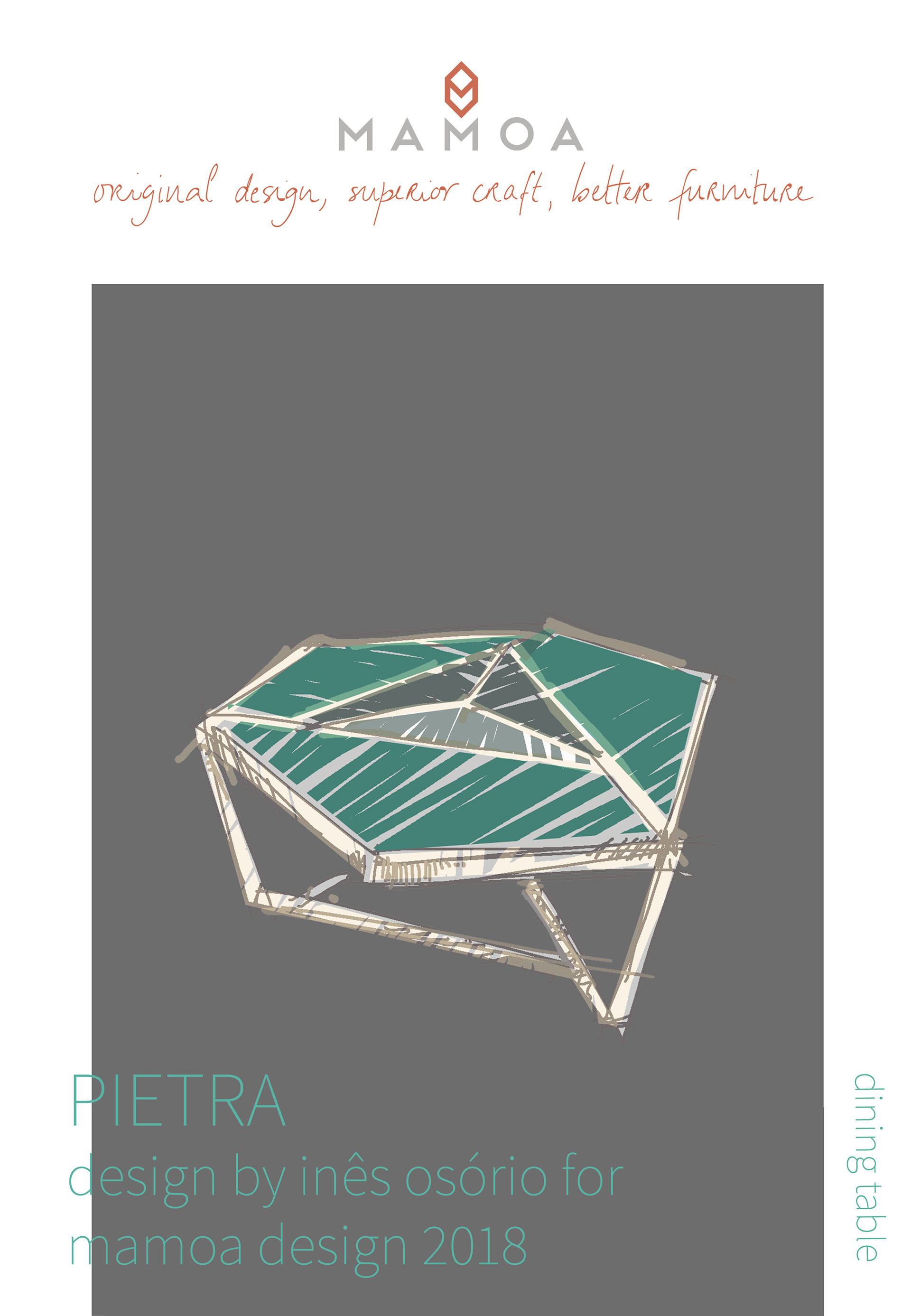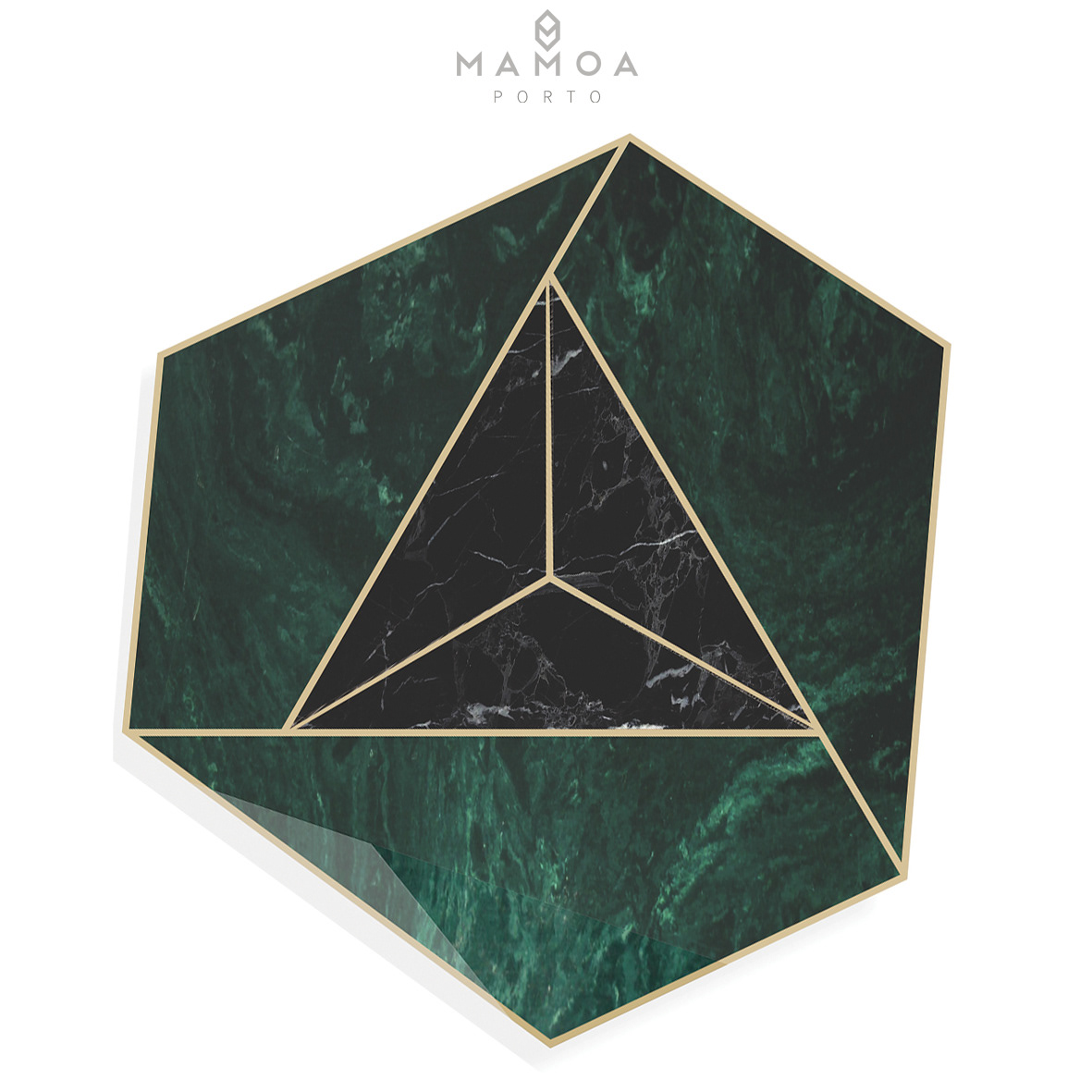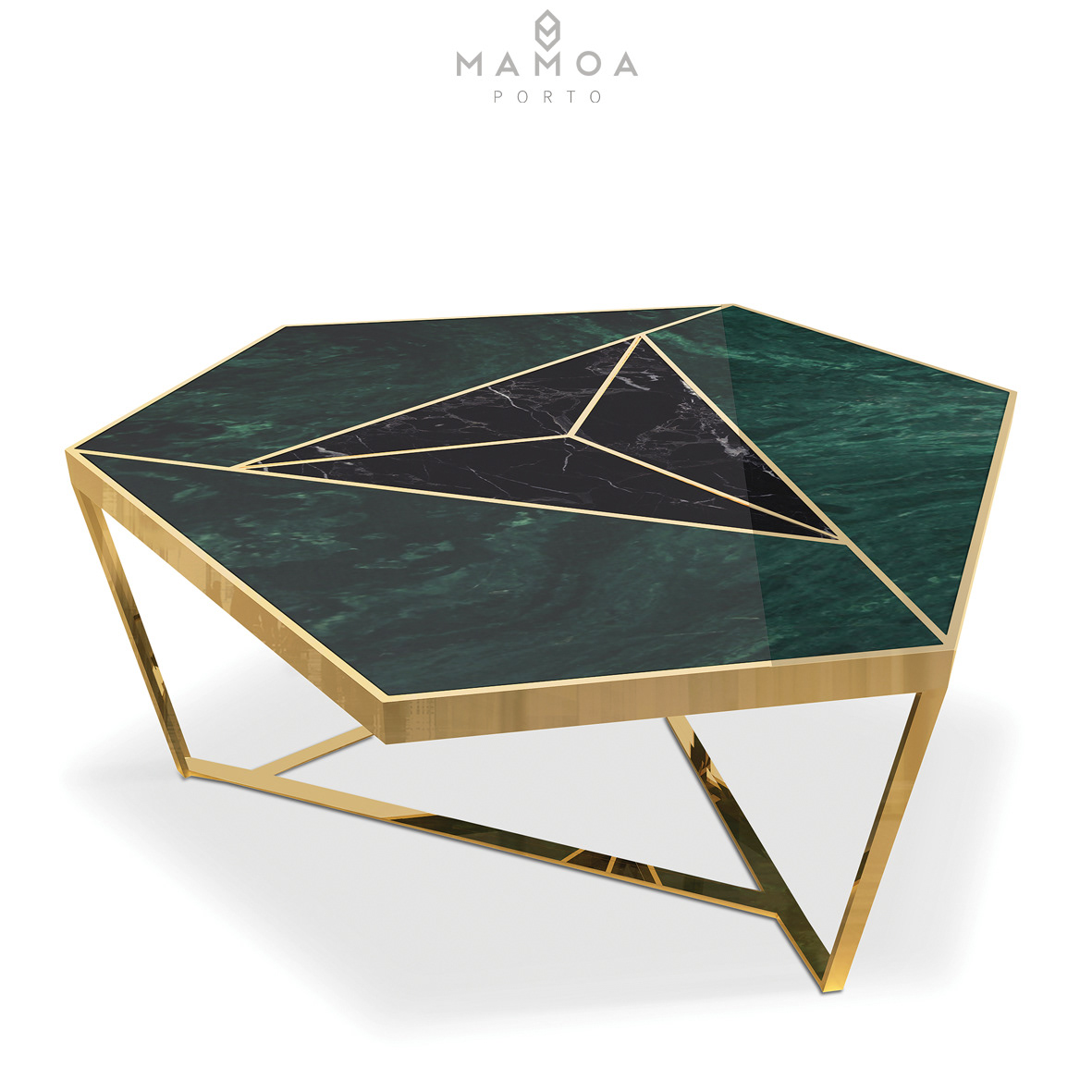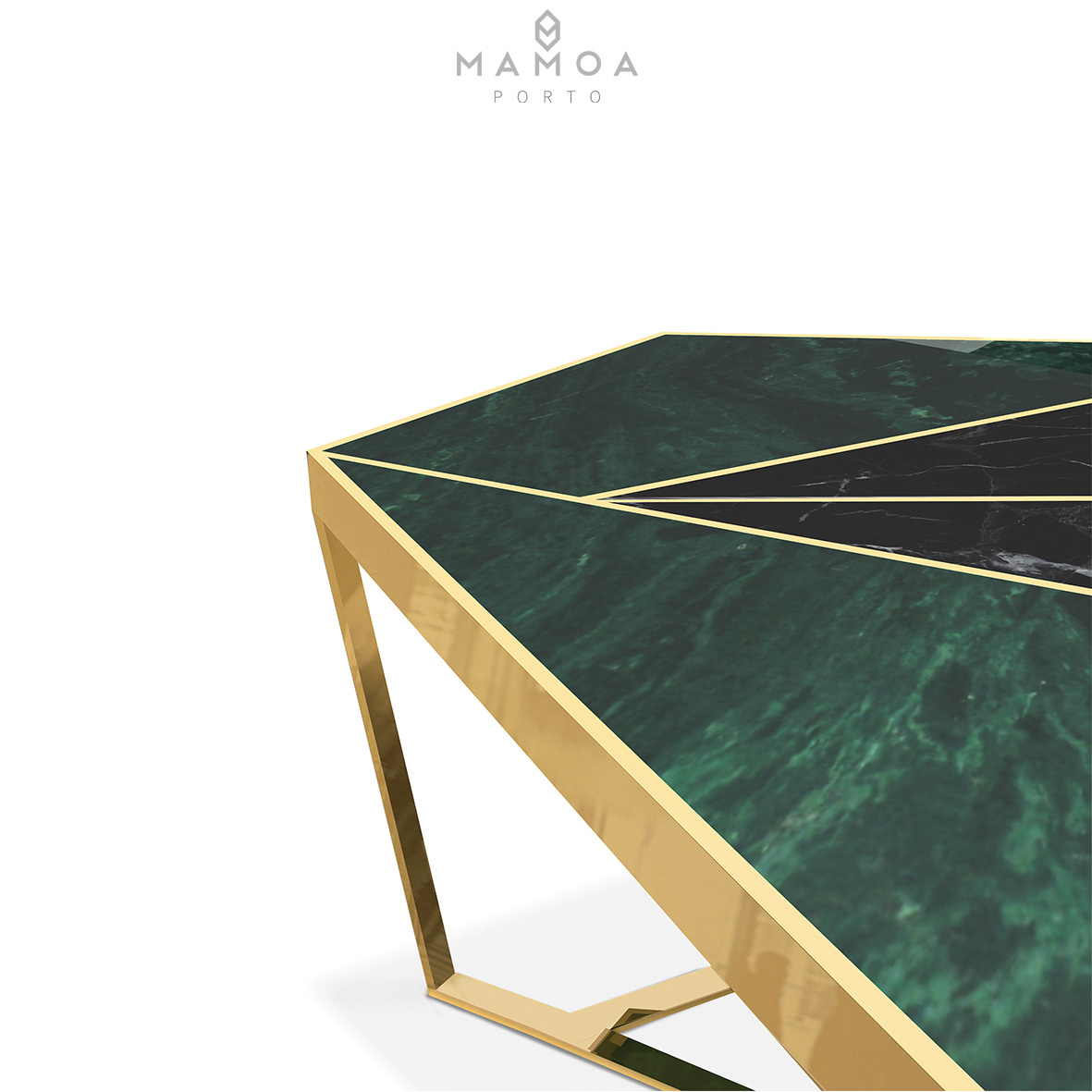 Gama de mesas com estrutura em latão e tampo em mármore, para salas de jantar e salas de estar.
Dimensões variáveis.
Range of tables designed for living or dining spaces, with brass structure and marble top.
Variable dimensions.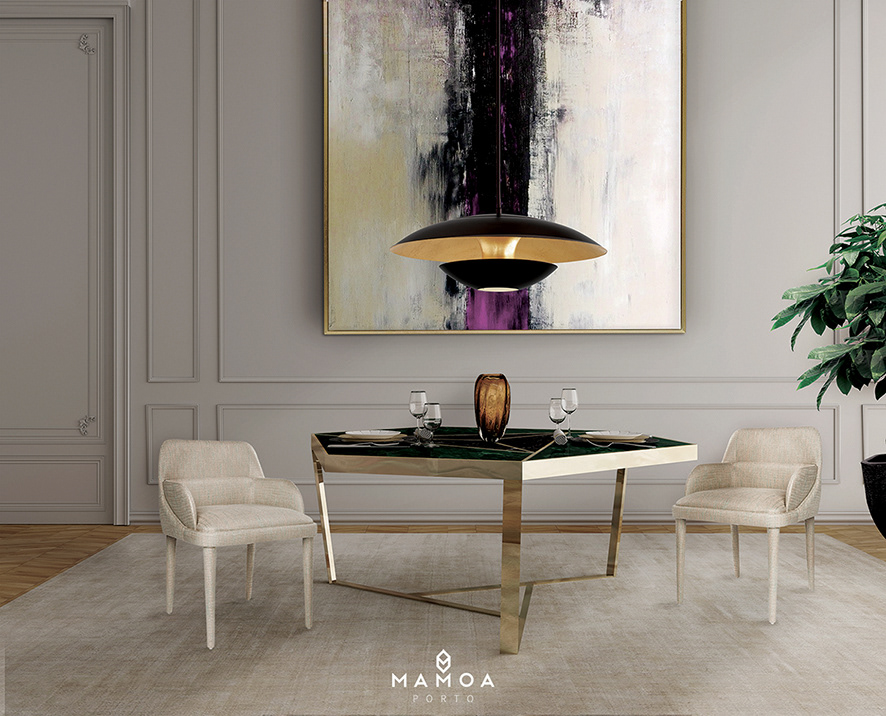 sobre
PIETRA é uma gama de mobiliário de linhas desconcertantes, marcada pela elegância na combinação de materiais nobres. O seu desenho inspira-se numa paixão triangular, que se desdobra em torno de um centro, num conjunto que se define por uma silhueta irregular e cativante. Na sua versão de mesa de apoio, a MINI PIETRA apresenta-se numa estrutura de latão, que culmina em 2 tipos de mármore contrastante no topo. Também disponível como mesa de jantar, ambos os formatos podem ser personalizados na escolha de acabamentos. Tome um café e desfrute!
about

is a furniture ra

nge of baffling lines, defined by elegance in the combination of noble materials. PIETRA design is inspired by a triangular passion, which unfolds around a center, composing a set that is defined by an irregular and catchy silhouette. In its coffee table version, MINI PIETRA is presented in a brass structure, which culminates in a top of 2 contrasting types of marble. Also available as a dining table, both formats of PIETRA can be customized in the choice of finishes. Have a coffee and enjoy!